A LOOK BACK AT PAST EVENTS -
senior trip to VIDALIA ONION MUSEUM - August 17, 2022
Participants were educated on onions and then had some great shrimp at the Treehouse Grill! Who knew onions were so fascinating.
---
FATHER'S DAY 2022 -
All fathers were honored by the ladies of the church in song on June 19, 2022.
---
Handicap ramp dedication -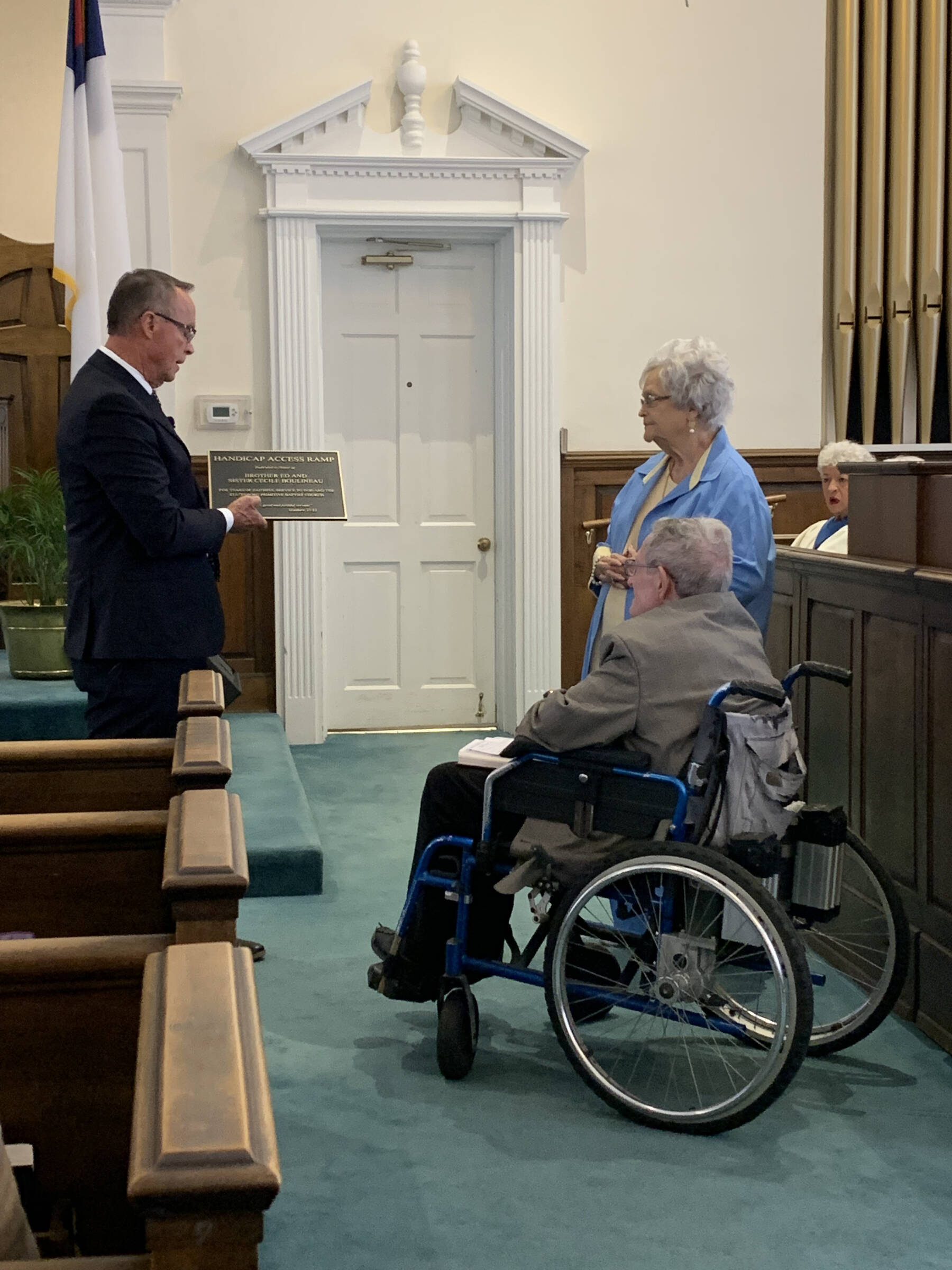 This handicap ramp was added to the church and dedicated to Ed and Cecile Boulineau on June 19, 2022.
---
GRADUATION SUNDAY 2022 -
Sunday, May 15th was Graduation Sunday. Three students are graduating from high school. This was a special day for these young people as they continue their journey in life. May God bless each of them.
---
SUNRISE EASTER SERVICE & BREAKFAST
A beautiful outdoor sunrise worship service on Easter morn. Easter commemorates the death and resurrection of our Lord Jesus Christ in Jerusalem 2,000 years ago. Jesus had been crucified and rose three days later which we celebrate on Easter. For Christians, the resurrection of Jesus is a foundation of our faith. In Acts, Peter, an eyewitness to Jesus' resurrection says, "You handed Him over to be killed and you disowned Him before Pilate... You killed the author of life but He arose from the dead." Allelujah Christ arose!

EASTER BREAKFAST
Following our Sunrise Service, a breakfast was enjoyed by all. What a wonderful display of love and joy shared by fellow Christians.


---
BACK TO BASICS - LADIES NIGHT - FEBRUARY 15, 2022
The Statesboro Primitive Baptist Brotherhood annually honors the ladies in the church with a special evening. This year, 2022, was no different. After being unable to hold this event due to COVID, the ladies of the church were pampered on Tuesday night, February 15th with a full service home-cooked meal. All those in attendance enjoyed piano music and an inspirational devotional. Thank you to "The Brotherhood".